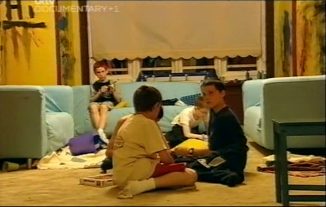 Yesterday while I was wondering what film shall I watch I stumbled upon a documentary which was in my collection for a while – yet I have not seen it.  The name of that documentary is " Cutting edge – Boys Alone " – and it is based on a social experiment which consisted of letting nine boys aged 10 and 11 to spend 5 days alone in a house – with no rules or adult supervision .  It is not hard to see where the producers got the idea – William Golding`s novel :  " Lord of the flies " and the so popular reality show nowadays are the two things that come to mind.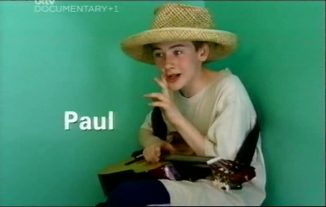 The production quality of the documentary are average as the crew was visible at times and the editing could have been done a bit better. However I envision that the movie would be of interest to people with interest to the social sphere of psychology – even if it only confirms the well known saying " Boys will be boys " .  It is rather interesting observing the different personalities of the youngster and how they influence their behavior and attitude to towards the other participants in the experiment. I myself immediately started wondering with whom I could associate best – and in my case I think that George will be most similar to me as he was rather introvert – but not completely .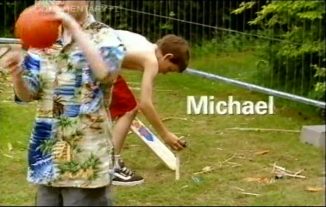 At the end – as one could probably expect the boys split in groups and almost all equipment and toys in the house were broken. To summarize " Cutting edge – Boys alone " is a good documentary – but I doubt that anyone could learn a new and surprising thing from it about the human nature. Watching the film based on the Golding`s novel would probably be more enjoyful and useful experience for you .
If you manage to see the documentary – don`t hesitate to leave me a comment with your own impressions from it.