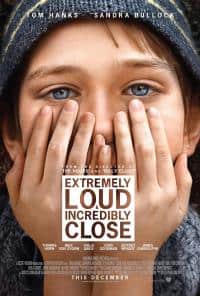 A friend of mine used to say that basically Hollywood is an industry just like all others that produce to sell. This particular industry makes two types of products. Included in the first type are mainly movies intended to be blockbusters that simply entertain people. The other type consists of movies intended to be exhibited at film festivals. The latter type are the movies that are made  for the sake of the industry's prestige.
Following a well-known formula that works well, the production companies in Hollywood have begun to reveal the movies in this year's prestige category, beginning their campaign towards the Oscars. It's a campaign that takes its products to many a festival.  An impressive list of awards is normally built for films following this path.
And this season will not go unnoticed by fans of the Coming-of-Age genre. Extremely Loud and Incredibly Close is one of the titles that seems to be a part of this year's prestige set of films. The story is adapted from Jonathan Safran Foer's best selling novel and tells about a nine-year-old boy genius and the drama he goes though after he loses his father in the 9/11 attacks on the World Trade Center.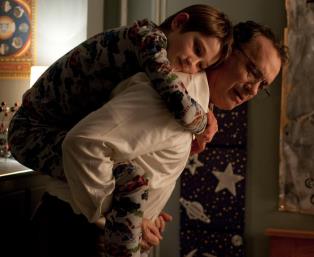 The movie has gathered a lot of great names on both sides of the camera. As the father of the youngster, we will see Tom Hanks, while his mother will be portrayed by Sandra Bullock. Directing the film will be Stephen Daldry – a name that every Coming-of-Age movie fan should recall. He is the same director who brought the legendary Billy Elliot to the world back in 2000. The task of adapting the book into a screenplay for a movie has been taken on by Eric Roth, who has also penned great and memorable movies such as Forrest Gump, The Insider and Ali.
The role of Oskar Schell, the young boy in the movie who is struck with grief and struggles to cope with it, has been given to newcomer Thomas Horn. At this moment, little is known about him but undoubtedly this will soon change.
Keeping that impressive list of names in mind, we may hope that Extremely Loud and Incredibly Close will make this year's Oscar season memorable for the fans of Coming-of-Age art, something that regrettably has not happened for quite some time. But until then… The Russians have a proverb which says "we shall live and we shall see".
This preview of the Coming- of-Age film Extremely Loud and Incredibly Close was provided to TheSkyKid.com as a guest article by William Spenser.  The film is scheduled for release in the United States in December.