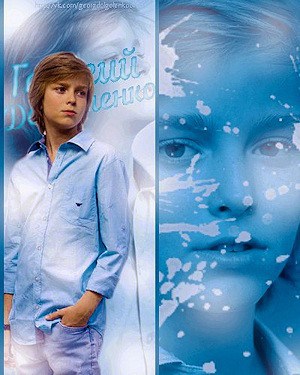 It's that marvelous moment when you discover a new voice and it blows you away that keeps inspiring me to write about young talent.
Georgi Dolgolenko (Георгий Долголенко), or Gregory, is a boy from Moscow who has already sung to a worldwide audience at the Sochi Winter Olympics. He's a lanky, picturesque, wholesome looking boy with a chilled but concentrated style. He laughs when things get silly. He sings a variety of styles well, mostly recent Pop or R+B tunes, in English and Russian.
I found him while searching for another Russian singer (I don't read Russian without the translator) and held my breath! It was his cover of Sia – Chandelier (1.4 million clicks at the time of writing) at the Russian Voice Kids competition, which I'd never heard.
There is a distinct drama to this. The song itself is a build up to a kind of carefree madness induced by alcohol. The tune repeats a difficult high chorus sequence twice; the verses run quickly in between. At the beginning, we don't see Georgi stressed. He sets off confidently singing in good English. After his first crystal clear falsetto part, the judge in the middle, Pelageya, turns and accompanies him with gestures and lip sync.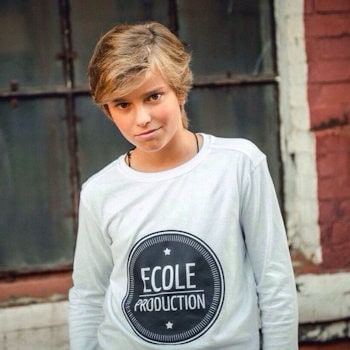 She's the only judge who turns. I suppose, if I were extremely critical, I could say some "power" is missing in his voice in places. But these high peaks of Georgi's voice at the top of his lungs are astonishing, as though his very being is crying out to the audience.
As he goes on, however, we suddenly notice that he's struggling, almost as though he was nervous. His breathing is off by the second verse! The chorus falsetto again rings out brilliantly, the audience cheers, but now we notice he is tiring. He's like a football player who's covered the distance and run out of steam! But he can't stop! He can't click PAUSE! The song drives on relentlessly! He must sing because there's no substitute!
And then it happens. Briefly, but noticeably, his voice goes hoarse. Luckily he recovers immediately to hail out the final chorus with even higher notes. Its only at the end we see how stressful and draining this performance was! Sighs of relief as he holds his throat, which has survived the "torture test" of Sia – Chandelier.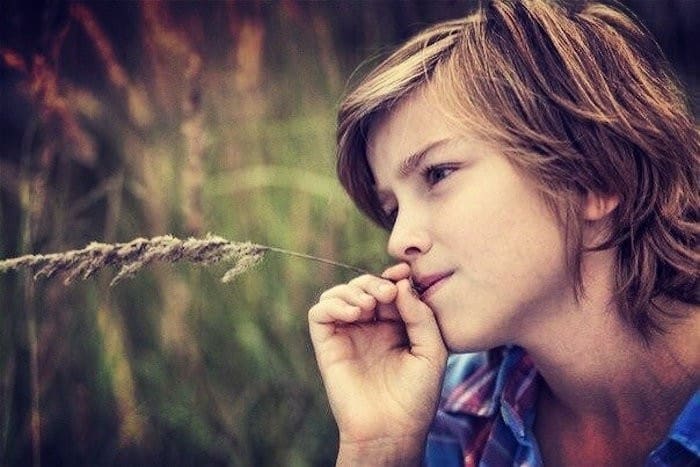 The studio version and pro video of Chandelier shows Georgi with some Russian country pals and a white goat. The goat provides some comic relief as Georgi wanders into the city. This gives us insight into the artist's character rather than focusing on the theme of the song. (You could hardly show him on a drunken high, swinging from traffic lights, after all).
Amusing, but semi-serious, the video is more a moving portrait of the singer. The studio audio is more controlled, less all-out than the live! But it's precise, as his voice truly soars from a crystal chandelier. The video toggles between dancing exuberance and pensive contemplation. It presents some stunning natural cameos of Gregory.
As an audience, we rarely witness the failure of a singer; especially since most things are recorded. But it does happen and that's what adds suspense to a "live".
http://youtu.be/p_Tt3hOr86k
Georgi Dolgolenko is fairly unknown in the "West", but that is changing rapidly with well-produced videos like My Recovery, recorded in black and white. It's double-tracked in places, giving this song about social paranoia and healing a haunting quality. Interesting that Dolgolenko's managers have chosen these more plaintiff, mature songs as opposed to the awful Kinder Klimbim that often appears.
Dolgolenko also has a unique, stylish stage presence, often wearing a suave round black hat, as several live amateur videos reveal. His performances in front of a camera show how intensely he can bring across the mood of a song as, for example, his Wrecking Ball cover.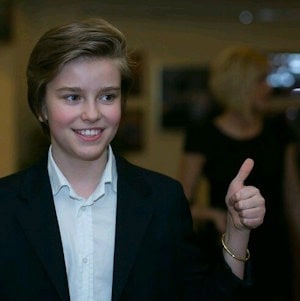 Like Ranel Bogdanov (whom we featured a week ago), after his particpation in Russian Voice Kids, Gregory was signed by the Ecole Productions label .
There are many other good videos proving that Georgi Dolgolenko is a young sensation with a fine backup team. I predict he will soon be known worldwide and I hope for European and North American Concert Tours soon. Part of the magic behind this artist is Sound Producer Alex Kolchin from Sound Kids Recording Studio who provides expert audio mixing. The first album of Dolgolenko is currently in the works . During a meeting with his fans he revealed  that the lead hit in it will be a song about love. Currently Gregory alongside Ranel and other talented kids is touring Russia as part of the Super Deti Tour.
I am very excited about hearing what creations will follow in the next years.
http://youtu.be/37e1VVHVKT0
Official Page, Social Media, Instagram, Official Fan Group
Best Wishes from rjmendera