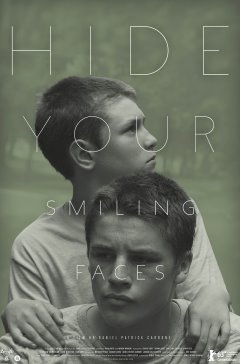 "…Do you ever think about dying?…"
The title of the 2013 Daniel Patrick Carbone film Hide Your Smiling Faces serves well its role of attracting viewers while hinting about the film's message. The film is a psychological drama that follows the rite-of-passage experiences of two adolescent kids: nine-year-old Tommy (Ryan Jones) and his 14-year-old brother Eric (Nathan Varnson) as they face a shocking tragedy.
Essentially, the film aims to portray the internal turmoil of the boys as real to life as possible.  However,  Hide Your Smiling Faces features a loose and discursive plot structure that does not even attempt to involve the viewer emotionally. Or, if it does try — it failed. The anti-sentimental point of view in which the story is told results in an objective, yet mind-numbing, character study of the young protagonists.
Grieving, friendship, sexual awakening, parenting and interpersonal relationships are just some of the motifs commonly associated with films in the Coming-of-Age genre and which are present in the narrative of Hide Your Smiling Faces. A word of warning:  people who like fast moving stories are likely to be disappointed by the slow pace with which the action develops in this film.
The sets (actual locations — mostly exterior), cinematography  (immaculate and creative framing) and musical score establish a melancholic tone that persists almost for the entire length of the film's narrative.  Writer/director Carbone attains a unity of theme and a style for the film inspired by an accident in his own childhood.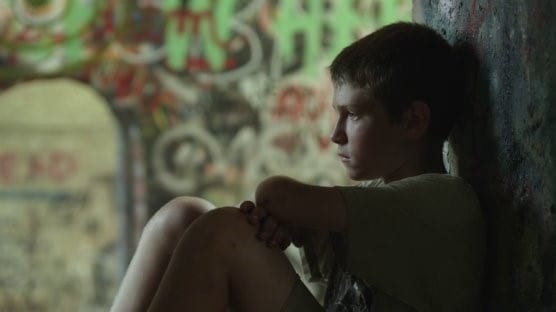 Despite my best efforts to be as objective as possible, I must admit that I approached Hide Your Smiling Faces with high expectations, having read some reviews which praised its "poetic brilliance". Taking into account my affinity for Coming-of-Age narratives, it was disappointing that I was not intrigued, involved or moved by the story. While appreciating the cinematic values of Hide Your Smiling Faces. I still found myself wondering when the film would end.
My general impression of the film is not much different from the one I had for another low-budget independent production released in 2013 Tom Gilroy`s The Cold Lands. Yet that same film was named "terrific and original " by one of the regular readers on the site.
In the end it comes down to personal preference. While I can't whole heartily recommend the film to a general audience, it is bound to find its appreciators among the fans of Coming-of-Age movies.
Hide Your Smiling Faces Trailer