" HOLD On 'Til The NIGHT"        GREYSON CHANCE
        Interscope Records
This Greyson Chance album is full of marvelous tunes created together with the brilliant writing/engineering team of Eric Bellinger, Kosine, Aaron Cox and DaLutern who have teamed with young Greyson to produce a smashing repertoire of hits!
Track List & Review
http://www.youtube.com/watch?v=nqOu3Kh8KFA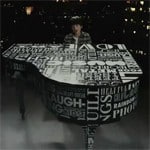 It starts with the amazing "WAITING OUTSIDE THE LINES" which Greyson revealed to the world on the Ellen Degeneres Show last year. It's a cry for animation, for progress and attention; for taking chances in life! "I'm here to help you notice the rainbow". There's a whole world around us just waiting to be explored!" — There is a patient love behind it; soothing, encouraging! A brilliant vanguard song, sensitive and intelligent.
The second song,"UNFRIEND YOU", is a soaring heartbreak melody with an internet reference. "My last move is to unfriend you".  Greyson's skillfull treble tells us his learned lesson! "You give up to everybody what I thought was mine".  This has a fast pace and snappy beat. Vocals soar into dreamy falsetto. Terrific.
Slower and more sentimental is the ballad "HOME IS IN YOUR EYES", which talks about missing someone. "I wanna be holding your hand". Greyson's voice with an unpretentious honesty here, tender, partly double-tracked — some nice falsetto switches.
The title tune "HOLD ON 'TIL THE NIGHT is a soft rock piece about resilience and persistence. "Thoughts inside your head that creep up to get you, but I believe this is right".  It has a thrumming chorus, traces of BON JOVI or reminders of ROXETTE maybe. Good upbeat stuff.
"HEART LIKE STONE" is a darker song with a dramatic, rhythmic build up. It's a hurting-heart song. "Late at night when I'm at parties my gloom fills the room".   "All around there's silver and gold, but my heart never heals, my heart only feels like stone".  Some nice audio effects give this song a haunting quality!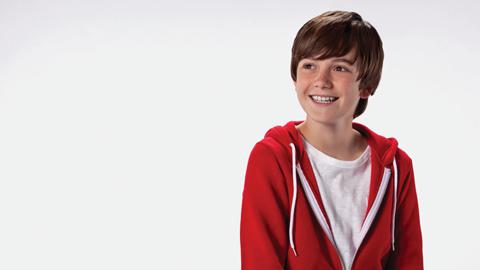 The sixth song, "LIL LONDON GIRL", reminds me a lot of some Billy Joel tunes. It has a brighter rock-beebop beat. Greyson's voice here is both street-hip and boyish sweet. It's one of two breezier songs that balance the album.
My favorite tune on the album is "CHEYENNE" which, incidentally, is also the name of Greyson's school. With fairly straight-forward lyrics, it reminds us of the gamble we take searching for love. I like the honesty here, the piercing quality of Greyson's voice singing this repetitive plea — not to be cheated. "A guy like me with a girl like you-please don't break my heart , Cheyenne".    His talent of bringing private emotion into his music is Greyson's greatest quality.
 "SUMMERTRAIN" is a beautiful, romantic ballad which has a classic sound. "All's forgiven on the summer train". Traces of Fleetwood Mac or America here, with brilliant vocals at the end. Dreamy, uplifting!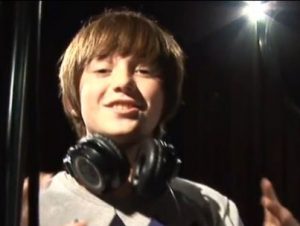 Apparently Greyson had some trouble with an earlier studio team, but these songs attest to kindred spirits under the  management of Guy Oseary and Troy Carter, who have already worked with Madonna, Kutcher and Gaga. Greyson says of his own album, "it's not a fake record", and it certainly isn't. The album cover shows him sitting on a piano with lyrics and letters drifting out, and thats what he's selling — a brilliant musical bargain!
The other lighter song is "STRANDED" in which we catch a groovy, boppy, Caribbean-like Greyson.  He's obviously completely at ease with this style as well.
And in the final song, "TAKE A LOOK AT ME NOW",  we hear a blooming self-assertion since, after all, he has stepped up a few stairs in life!  "So long to electric fences".   "You're looking at the positive that was negative". This song also has a power chorus, which seems to be becoming a G.C. trademark!
I am truly stunned by the quality of these songs, which are not over-produced, so that we hear a young artist's heart beating through.  "HOLD ON 'TIL THE NIGHT" is a brilliant album by an amazing young singer, and deserves praise and glory.
rjmendera for theskykid.com aug 8  2011