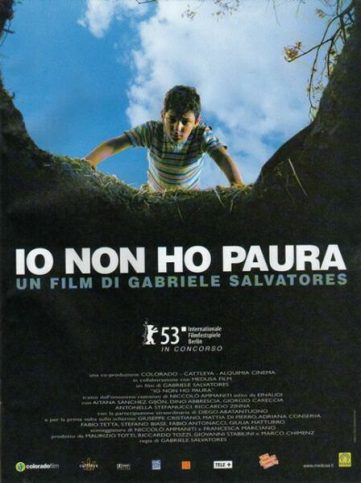 I wanted to see this movie so badly, but got a decent copy of it only recently. Now having seen it, I can say that it is one of the best Coming-of-Age tales with thriller elements I have ever seen.
The story is told from the perspective of ten-year-old Michele (Giuseppe Cristano). He spends his summer vacation playing with his friends in the beautiful countryside of Southern Italy. The kids hang out at an abandoned farmhouse. While trying to find his sister's lost glasses, Michele discovers a hidden dark pit nearby the house. Curious, he lifts the lid…and his whole life changes. His discovery and later realizations turn him from a a joyful innocent child into a perceptive and wiser youth.
Io non ho paura is well structured and shot movie that features stunning visuals – including many shots of the beautiful southern Italian landscape. The cinematography is the movie is very symbolic – the choices of colors (primary ones as in the eyes of children ) and scenery for example.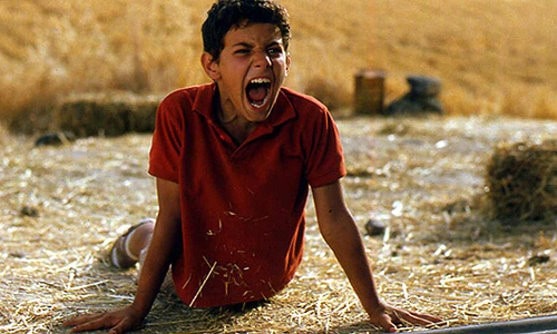 The acting is first class – especially the one of the protagonist played by Giuseppe Cristano. I have to admit that the film caused a slight confused in me – especially when Michele did not tell his parents straight away after the disturbing discovery he made is in that dark pit – but eventually everything gets clear as the movie goes on – which only indicates that the actor was so convincing in his performance that for a moment out there I looked at the events in the movie trough his eyes.
One could write an essay describing the variety of ideas laid in Io non ho paura – friendship,betrayal,lost of innocence …in short this film is not to be missed !
( on a side note I have heard that the book (novel by Niccolò Ammaniti) is even batter than the movie and its helps to further understand the motives behind the actions of Michele – I really need to get a copy of it)
httpv://au.youtube.com/watch?v=NecVm1MwJqg
"A film for children (good shooting in wheat with the steady cam), told by children (all perfect male actors beginners), which speaks of stories of adults aimed at an adult audience" [l]