Four years ago,  four boys decided to form a band. Meet Jasper, Toon, Tim and Thomas – the Bandits. When thy created the band,  they named themselves Gizonband – paying homage to the guitar school where Jasper crafted his wizardly musical talent. There he met Thomas (who plays bass guitar) and Tim (rhythm-guitar). Later, drummer Toon joined the band. The Bandits are known for their distinct rock sound (although they play pop as well). All members of the band made themselves popular by participating in the Junior Eurovision Song Contest.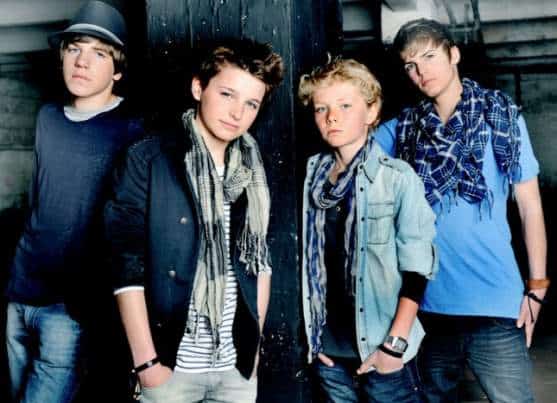 Most of their songs are sung in Dutch (after all, the Bandits are from Belgium), yet the boys are perfectly able to sing in English as well and rock you regardless of the language in which they choose to perform. Recently (1st of June 2011), the boys released their first single as the Bandits – an uplifting pop-rock song titled Stop. The frequent repetitions pay off as the Bandits have a lot of fans, not only in their own country, but also abroad.
The band is currently signed by Starway Entertainment. On 28th of June, the band will play at the kids festival Pennenzakkenrock in Belgium and soon after will hit the road touring in Flanders, which is a geographical region located in parts of present-day Belgium, France, and the Netherlands.
For more information about the Bandits check out their official web site at bandits.be