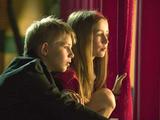 One day in the past year I was watching some television and suddenly I was in the middle of this really touching and kind of emotional film Drømmen. Since the 2006 movie's debut, in which he plays Frits, 18-year-old Janus Dissing Rathke has appeared in two other movies: Der var engang en dreng, in the role of Kalle and Julefrokosten, in the role of Allan. Overall, the cast in these movies do a great job, but credit goes out especially to this talented young actor.
 Drømmen (We Shall Overcome) is a Danish movie from 2006, directed by Niels Arden Opley, who also wrote the screenplay with Steen Bille. The film reflects the youth rebellion of the time and young people's struggle against authority. The movie won several awards, inter alia Robert award for the Danish films in 2006 and 2007.
Story: it is a drama about a boy who's inspired by Dr. Martin Luther King Jr. and challenges repressive school authority in the Denmark of 1969. When he hears a tape of King, young Frits begins to dream about a school without any fear, as he is the victim of brutal headmaster Lindum-Svendsen. But his faith in justice falters. His fervent admiration for Martin Luther King is in the power to rebel against the seemingly unassailable authority. Not only his courage is put to the test, but also his parents, classmates and teachers are forced to take a stand. Furthermore he is enthusiastic about rock and roll, his new hippie teacher and the optimism of a generation.
Der var engang en dreng is a Danish movie from 2006 directed by Steen Rasmussen and Michael Wikke. The complete English title is: There once was a boy – who had a sister with wings. The film is a modern fairy tale with music and it targets the whole family.
Story: life becomes troublesome when 10-year-old Kalle's newborn sister has a birth defect on her back resembling wings. Only he sees the true miracle of his sister's odd appendages. When she is sent to the renowned Plastic Palace Clinic of cosmetic surgery for an amputation, Kalle sets out on a rescue mission. On the road, he meets Alf, a reclusive mechanic, who agrees to help. Together, they take off in Alf's vintage Cadillac in a race against time through an autumn-colored world of song and dance.
Julefrokosten is a hilarious Danish comedy, by the director of the 2008 Danish film Blå mænd (Blue Men), Rasmus Heide. The authors are Heide and Thomas Glud. The film continues in the comedic style of the earlier Blue Men and several of the actors are in both films, inter alia, Mick Øgendahl, Søren Malling and Thure Lindhardt. The film premiered in Danish cinemas on November 6th, 2009.
Filmography :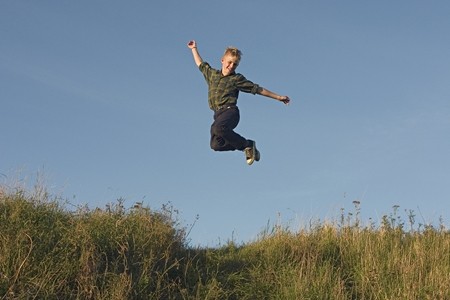 1. Julefrokosten (2009) …. Allan
2. Der var engang en dreng (2006) (as Janus Rathke) …. Kalle
… aka Skymaster (International: English title)
… aka Skymaster: A Flying Family Fairytale (Europe: English title)
3. Drømmen (2006) …. Frits
… aka We Shall Overcome (International: English title)
Self:
1. Drømmen – en instruktørs rejse (2006) (TV) …. Himself/Actor
Source: imdb.com and wikipedia.com
————————————————
The article above is guest contribution of :
Jonas — http://twitter.com/electrrricity