Justin, Spencer and Tyler are a trio of brothers who are multi-talented and who appear together and individually in a whole variety of entertainment formats.    Together, they call themselves the Hall Brothers.  They live in New York near New York City, so they very often travel to the city for acting and dancing classes, or just to see a show and meet with friends.  This article will serve as an introduction to each of these talented brothers.
Justin Hall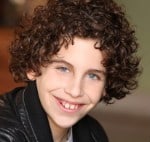 Justin (12) is the middle brother of the trio.  This past summer, he was in the summer program for the Joffery Ballet School and was just recently accepted into the New York City Ballet where he attends classes after school.
A great dancer, this young lad is also an accomplished actor. He performed as "Michael" in the Chicago touring production of Mary Poppins and was asked last year to be "Michael" in the 10 Tony Award winning show Billy Elliot the Musical in Chicago. It was a great opportunity, but he decided not to accept it and to stay at home in New York because he wanted to be with his family.
Justin has been in many short films, such as The Counterpane Fairy, The Amazing Christopher and Fishbowl. He also was in a music video for the band Freelance Whales for a song titled Hannah.
In his spare time away from classes, workshops and rehearsals,  Justin likes to listen to music, play his bass, go swimming, spend time with his brothers and see Broadway shows. Justin, also known as J-man with some of  his friends,  is in 7th grade as of the school year of 2010-2011.
Justin Lawrence Hall will be performing in Connecticut starting on October 21st in the role of  James in Goodspeed Musical's newest production, James and the Giant Peach!!!  He is very excited to be in this production and is having a blast in rehearsals.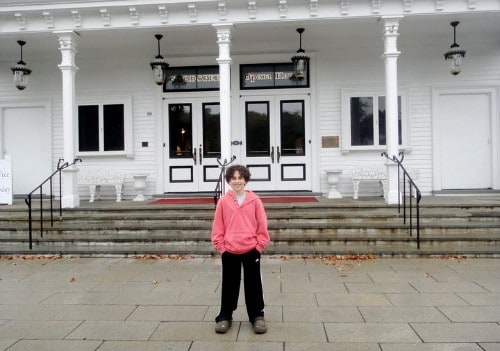 Spencer Hall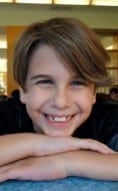 Spencer (10), the youngest of the brothers,  was also accepted into the New York City ballet school like his older brother Justin, and in addition, he attended the Joffery Ballet School's summer program in 2010. Spencer also sings with his acting coach, who coaches all three boys in New York City.
This little fellow played "Bert" in a recent production of All My Sons in Manhattan and enjoys acting. Spence, along with his two brothers, also appeared in the short film, Fishbowl. He also has been in many local school productions and will be in the lead role for his fourth grade holiday musical.
Spencer is a great musician and enjoys playing the piano in his spare time. He performed for  the New York State School Music Association (NYSSMA) competition for the first time in April 2010 and got a very high score.  He enjoys playing new pieces and also loves to sing.  Spencer enjoys singing Opera and classical songs and people say he has a "million dollar voice".
Spending quality time with his two brothers and their mom, swimming in the pool, playing sports, watching Broadway shows, and hanging out in Central Park are all other leisure activities that Spencer loves to do. Spencer is in 4th grade as of the school year of 2010-2011.

Tyler Hall
Tyler (13) is the eldest of the Hall Brothers.
Tyler performed in an off-Broadway production of A Chorus Line as the director's assistant and also was the lead in the short independent film Paxil,  about a young boy who is dealing with depression. Because of the depression, Tyler's character is given Paxil, a medicine used to stop depression and anxiety. But the medicine only makes the boy dizzy and he cannot pay attention. The intention of the short film was to educate the public on the side effects of Paxil and how dangerous the pill is. He was also in Fishbowl as Spencer's (who is the main character in the short film) older brother.
This young teen also enjoys playing instruments and is proficient on both the guitar and the saxophone. In the spring of 2010, Tyler James Hall performed with his saxaphone for the  New York State School Music Association (NYSSMA) competition and got a very high score. He also enjoys  reading and could spend hours in a chair reading a good science fiction or mystery novel, hanging out with his brothers in New York City, and playing tennis. For the 2010-2011 school year, Tyler is in the 8th grade.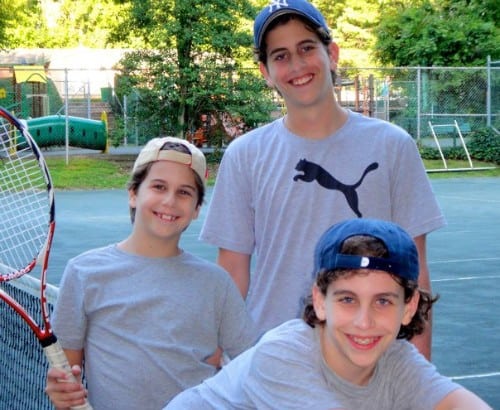 On October 21st, 2010, the  The Norma Terris Theatre will be debuting the new musical James and the Giant Peach. Ruth Gottschall , Chelsea Kromback, and others will be performing alongside Justin Hall, who will be portraying the main character, James Hunter. The show runs until November 21 and tickets are being sold now! Good luck to Justin! You get 'em boy!!!