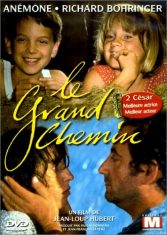 An adventures of an 9 years old boy from Paris in a remote French village.  The way he reacted to the things he saw in the village in a way reminded me of the Spanish movie Secretos del Corazon .Only instead of a brother – he is initiated into the secrets of life by a slightly older girl who lives in the village .  Little Louis is quite sensitive lad  : "He is cute , but as  nervous as a girl " – yet by the end of his vacation he had learned a lot – both of himself and of his surroundings . The  role of Louis  is performed by Antoine Hubert who later became a famous actor in the French cinema and is a must known for anyone found of the coming of age genre.
The film could not be described as intense , even trough there was a scene that made my heard beating quite fast .  With that small expectation you get a bitter sweet coming of age stories – like reading a memories of someone or picking back into your own childhood. The mood in the film is rather melancholic. That`s one of the things I like about COA films – one can always look back and see things in a different perspective he saw them once influenced by the story on screen .
The casting of "La Gran chemin" was brilliant and I enjoyed the performance of all actors. The two children in the lead roles  – Antoine Hubert (the director's own son) and his accomplice while Vanessa Guedj while both novice in the cinema at the time contributed did an amazing job .  The dialogues between them are full of humor and while the sublime music  made the film even more poignant. Those of you found of French films may be familiar with the old classic  "Jeux interdits" – and if not I recommend that you check this film  too.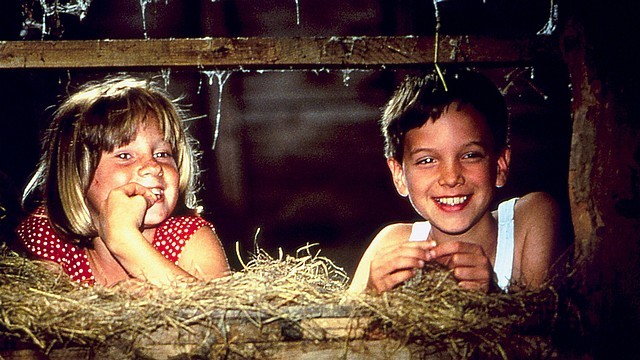 The french cinematography  style shines in its true uniqueness and you won`t miss it if you have seen other titles such as Small Change, Murmur of the Heart and Au Revoir Les Enfants. In 1991 the film was remade in the US as "Paradise" starring Elijah Wood . While I have not seen " Paradise  " yet people who saw both claimed that the remake felt corny and unreal .
———————————————————————————————————————————————
This review would have not be possible without the valuable support of CVMC . I would like to thank them for supporting theSkyKid.com by providing the DVD of " Motorama " . Check out the film`s page at the CVMC.net