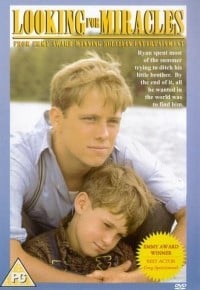 Looking for Miracles is a made for TV film released in 1989. The movie is based on the memoir of the same name written by A.E. Hotchner.
It tells the story of  sixteen-year-old Ryan Delaney (Greg Spottiswood) who has a dream to attend a university, but cannot afford it. Looking for a solution, he manages to get a job as a camp counselor (after overstating a bit his knowledge and experience).  His mother is a hard working woman, but despite the long hours she toils at her job, she is unable to take care of her youngest son Sullivan (Zachary Bennett). He had been sent away to live with relatives.  However, just when Ryan is getting ready to head to camp, Sullivan is brought back to the family by the relatives  who find themselves in bad economic conditions. Having no choice, Ryan takes his kid-brother along to camp. From this moment on,  the story combines two major plot lines – Ryan's attempts to impress the camp's director despite his lack of experience (he can't even swim) and the poignant relationship of the two brothers who, previous to this,  hardly knew each other due to the separation.
Looking for Miracles has achieved classic status over time and it's a perfect family flick while, at the same time, having  excellent coming of age value as the brothers learn about each other, themselves, and what they can do together in the course of the summer. An interesting fact is that the novel on which the film is based is actually a sequel to another book written by the same author, which has also been adapted to the screen in the film King of The Hill . Both are based on the boyhood memoirs of A.E. Hotchner.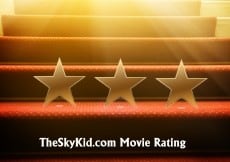 Film title: Looking for Miracles
Release year: 1989
Director:  Kevin Sullivan
Cast: Greg Spottiswood,  Zachary Bennett, Joe Flaherty, Patricia Gage, Patricia Phillips, Noah Godfrey, Paul Haddad, Dean Hamilton