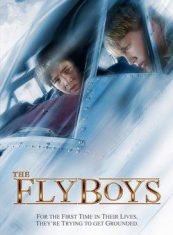 Some films you can see once and forget you ever saw it. The Flyboys (a.k.a. Sky Kids) (2008) is not one of those films.  From the first scenes, you can tell this is going to be a movie that will capture, not only your attention but also your heart!
The two young protagonists, (Jesse James), as Jason McIntyre, and Reiley McClendon as Kyle Barrett, did more than an outstanding job in both their on-screen presence and with incredible acting.  A friendship is built between the two boys when Kyle (the new kid at school), defends Reiley from the schoolyard bully.  However, when the boys find themselves in a much more serious dilemma, their friendship proves to be one in which both boys are willing to die for each other.
The movie is filled with action, adventure, love, compassion, and charm. Built on a great story and interesting plot, it combines a series of events creating circumstances that result in the intertwining of the two families.  A special character in the film is Reiley's grandfather, a veteran who brought a special touch to the movie, making it especially heartwarming.
The other characters in the movie were also well-developed, with actors playing hard-hitting mafia men, a criminal with low intelligence, and a loving uncle who lives to pilot his private plane.
The cinematography in this film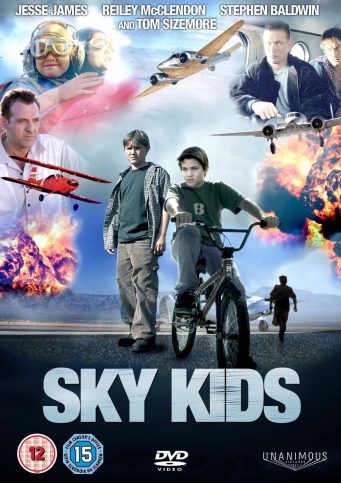 is excellent. I viewed this movie on my large screen and the color was breathtakingly clear and sharp.
The camera work was tremendous during the flying scenes which captured beautiful mountainous and desert scenery, while the music score blended everything together, lifting you up and bringing you down with each and every mood-changing scene.
In fact, it's rare that you see a film that can bring so many different emotions, from excitement to sadness.  This film has it all!
Director Rocco DeVilliers did an amazing job with the direction of this film, which helped it capture 21 different Best Film Awards.
While the film is rated PG-13 for mild violence, I would highly recommend this movie to any family who is seeking adventure and excitement!  This film shows that even a mafia kingpin has a soft side, and brings out the best in the worst of characters.
The lesson to be learned from this film is taken right from the script when Reiley states:  "Something bad always happens when I skip school".
So don't skip school to watch this movie…….  Just watch it!
_______________________________________________________________________________
Rivenmaster Place has become the global home to young unsigned treble singers, aspiring young actors and talented youth.  Each week a youngster from various parts of the world is featured and sometimes introduced to the world for the first time!  You will enjoy outstanding articles that are derived from speaking directly to the parent of the child and also personal interviews with the young celebrity. Many young people have been given even greater opportunities to expand their careers due to the dedication and effort of this site!  For more information visit: Rivenmaster's Place. Or write to writemeone@hotmail.com