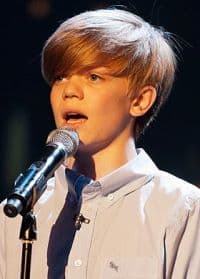 If you pay attention to the world of new music or reality shows, you may have heard the name Ronan Parke recently. Ronan Parke is a 12-year-old pop singer hailing from the United Kingdom. Parke has shot to fame after reaching the finals of the popular UK talent show Britain's Got Talent.  But what's next for this young singing sensation?
At only 12 years of age, this singer can look forward to a long and vibrant career in the musical spotlight. While highly popular singers like Cody Simpson and Justin Bieber represent the present of pop, Ronan might be in a position to spearhead the future. Being considerably younger than many singers currently enjoying popularity means that he can break into a younger, fresher audience. Besides that, he has shown the ability to attract fans of all ages and from all walks of life.
One reason to pay attention to this young singer is that his path to success has been spurred by a highly-publicized contest, rather than a careful marketing campaign. There can be a lot of appeal in seeing someone make their way through a grassroots competition, and a lot of pop fans may find this endearing. Many talent show competitors and winners have managed to use the buzz of intense competition to initiate their careers, and he will likely not be an exception to this trend.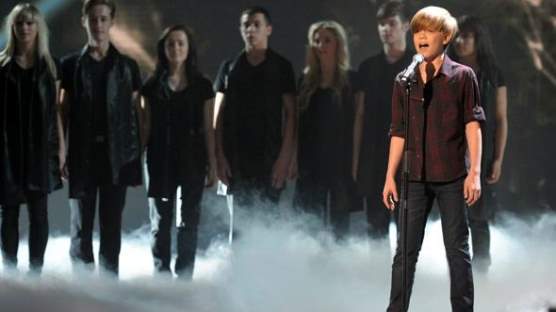 Being British might also be a key attraction for Ronan's future. With so many currently popular pop stars originating from either the United States or Canada, there is a true distinctiveness in having a young European singer attain worldwide popularity. As well, the North American love of all things Anglo-related may play a significant role in his appeal. The UK was home to many pop sensations during the 1990s and prior, and it's time for a new singer to gain worldwide success.
Also, unlike stars such as Cody Simpson and Justin Bieber, this young singer's work includes renditions of songs that appeal to listeners much older than himself. On Britain's Got Talent, he performed covers of classics by Nina Simone and Adele, singers both popular with listeners who love classics and adult contemporary hits. This expands his appeal beyond "tween" fans.
Keep your eyes – and ears – peeled on Ronan Parke in the future. As a skilled singer with a diverse repertoire, he is poised for great musical success. Despite his youth, he's no Bieber knockoff.
Related article : Ronan Parke