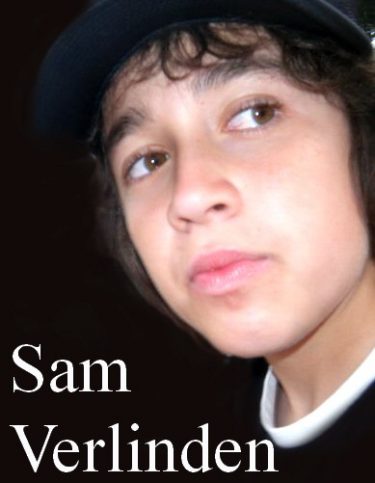 Since first discovering Sam Verlinden on You Tube he has captivated my interest in a number of ways. Not only can this boy sing but he continues to maintain a sensational public profile through his acting, busking, contest entries, and high profile national concerts. This combination of achievements alone speaks more than loudly, why it's easy to pronounce young Verlinden as "Super Sam."
Sam first appeared on this website in an article submitted by Bestpi on Tuesday, 6 May 2008.
Since the time of Bestpi's article much has transpired and this young troubadour who captured 6 Gold and 3 Silver medals along with the prestigious "Industry Award" and 5 plaques for "OVERALL JUNIOR CHAMPION OF THE WORLD", continues to show himself as a winner and national pride of New Zealand!
Sam who just turned 12 on October 1st of last year, has won 4 Golden Ribby Awards for h
is entries of songs at Wonderworld TV and a fifth entry is in 1st place at the time of this writing.
In October and November Sam brought professionalism to the "The University of Auckland's Stage" performing in the lead role of young Tommy in the production of "Tommy the Musical".  A review submitted by The New Zealand Performing Arts Review & Directory exclaimed, "Young Tommy is played beautifully by Sam Verlinden, and required to be completely unresponsive even when a balloon is popped in his face".
I don't know about you but it takes some acting concentration not to allow a distraction like this to break character.
Concentration and Character are two things that Sam Verlinden has an abundance of.  Concentrating on his singing career while at the same time holding on to reality and just enjoying life, family, and friends.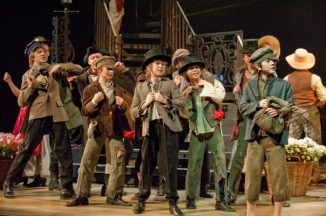 As soon as Tommy sang his last Pinball Wizard he was singing another tune by performing in one of the best all-time musicals that ever hit Auckland.  Lionel Bart's Magical Musical "Oliver" was staged in The SkyCity Theatre in Auckland. Sam was magical in his performance as one of the boys in Fagin's gang of thieves. And when the final curtain call was given a few of the boys from the group including Sam continued to perform around the city for special events billing themselves as 'The Oliver Boys".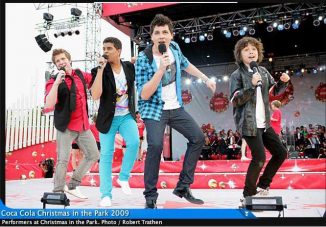 Sam's biggest highlight of the year was being chosen to perform in the Annual Coca Cola Christmas in the Park event, which was held in Auckland on December 12th.  Sam was the youngest to perform in that star-studded line up of the best of New Zealand's Talent.
It's simply amazing how this young man can step up out on the stage and perform in front national television cameras and thousands in the assembled crowd yet remain truly humbled by the experience.  Sam is a true showman and gentlemen in every sense of the word!
Once the New Year was rung in, Sam got busy in the recording studio producing several new recordings and updated versions of his favorite songs as well.  Some of his songs can be heard at Rivenmaster.com and here on Radio TheSkyKid.com.  In fact Skykid's radio station is already playing all of Sam's new song entries.  Thanks Skykid!
The last week of Summer Vacation before going back to school, Sam attended the Mystery Creek, Hamilton Parachute Festival 2010.
Sam entered the Parachute's Got Talent competition singing "Who's Lovin You".
Like many other performances, Sam had the audience screaming for him and captured the runner-up position, which for a 12 year old is more than a monumental achievement!
 Break these Walls
http://www.youtube.com/watch?v=8zw6eJWfcpE
I believe this to be the best song that Sam has ever done! I love his ability to reach his upper register with the soft tones. Very different than what we are normally hearing from him. I really enjoy the diversity that Sam affords us and this new ballad I believe really showcases his strengths of voice control and deliverance! Sam is a true champion and I'm sure we have only begun to see what he will accomplish in his singing career!
Sam Verlinden is one amazing young talent! I have had the privilege to follow him closely this year with all his activities and his voice just keeps getting better and better. I really believe that we haven't seen anything yet! Sam is getting ready to explode on the scene and we are all in for a great ride! Buckle your seat belts!
To learn more details about Sam please visit his official website .
All of this and more make Sam Verlinden more than a super singer; he can truly be defined as a Superlative Virtuoso!