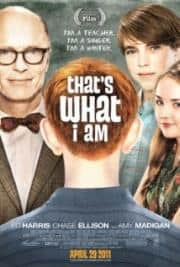 "Human dignity + compassion = peace."
Every once in a while I stumble upon a Coming-of-Age film that truly deserves a standing ovation from start to finish. That's What I Am is one of them. The film is a real marvel featuring a meaningful and well told story, first class acting and directing and significant Coming-of-Age value.
The story is told in the first person through the eyes of 12-year-old Andy Nichol (Chase Ellison), a middle school student in the late 1960's (intriguingly, many of the best American Coming-of-Age movies are also set in that era). When Mr. Simon (Ed Harris), his teacher, hands out the final class projects he pairs each of his pupils with a fellow classmate. Andy is not too happy with the teacher's choice for him, as he gets partnered up with no other than the class outsider, Big G (Alexander Walters), an intelligent boy (or a nerd/geek as the kids call such boys). Big G is constantly teased about the size of his ears and his red hair.  Big G is obviously not the real name of the boy – his name is Stanley.  But as kids will, they have made up the nickname for him – G stands for ginger – a derogatory term for red heads. As if Andy doesn't have enough problems of is own!
He's fallen in love with the most popular girl in school, who has a reputation of being a great kisser and heart-breaker, and he has to constantly avoid the bullies in the school, the biggest of whom still hasn't gotten over being dumped by the same girl Andy has fallen in love with.
As the story unfolds, Andy's teacher becomes a victim of a malicious rumor about his sexuality spread as an act of revenge after he takes a stand against a school bully who beats up a girl in the schoolyard.
That's What I Am is a film filled with rite of passage moments:  first love worries, peer pressure, growing up and accepting people for who they really are.  The film has a sense of sweet nostalgia (even for people whose middle school experience occurred much more recently than the times in which the film's story takes place). The clever usage of voice-over narration by the now grown up character is a method which enhances the storytelling, a device that is well-suited for Coming-of-Age narratives and it did not fail the film's director Michael Pavone.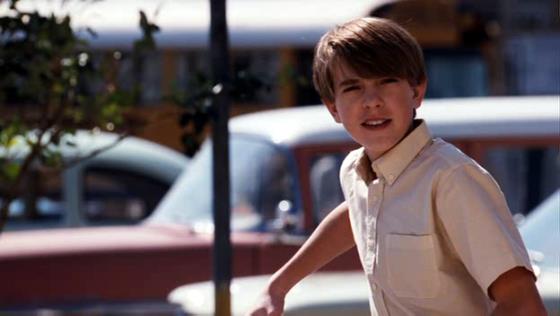 I don't want to fail to mention the brilliant acting performance by the young Chase Ellison in the film's lead role. He is an actor I have been following ever since I first saw him in the controversial Mysterious Skin, back in 2004.  He has never failed to live up to my expectations (despite the fact that the 2010 TV movie The Boy Who Cried Werewolf, in which he also had a lead role, lacked any real production value). The other star of the film is Ed Harris, who delivers a powerful and understated performance as a beloved and inspirational English teacher – a real role model for his pupils.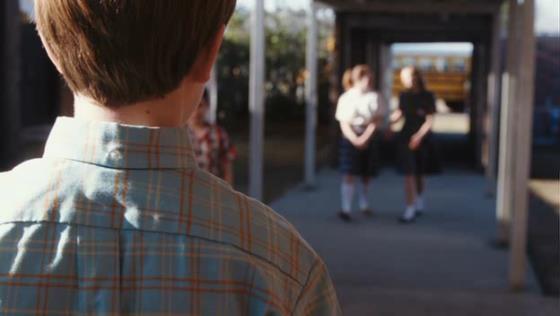 If you are looking for a bittersweet nostalgic story about growing up and making sense of the world and people around you, That's What I Am will be a perfect choice. The film can be equally enjoyed by adults and younger people and, if it were up to me, I would have suggested that it be shown in classrooms  – not only because of its inspirational value, but because of the important subjects it touches on: prejudice, tolerance and bullying. I really enjoyed the film and have no hesitation in highly recommending it to the readers of theskykid.com.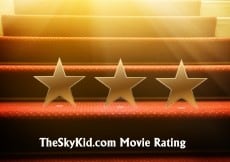 Film title: That's What I Am
Release year: 2011, World Wrestling Entertainment
Director: Michael Pavone
Cast: Chase Ellison, Ed Harris, Molly Parker, Daniel Roebuck, Daniel Yelsky, Alexander Walters and others