ULRIK MUNTHER: SWEDISH SINGING SENSATION
Premiere Album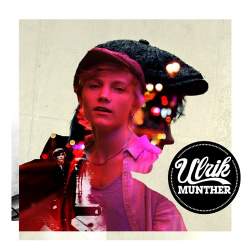 Ulrik tweeted from Burbank, CA today after a long trip.  He has been one travelin' teen-age sensation this summer, touring major cities in southern Sweden before releasing his first album on Aug. 24, 2011.  At seventeen, Ulrik is already on a jetstream to fame, with foto shoots in Paris, contract talks in London, LA, New York and other places! Fan sites are piling up and, recently, the new album went "top of the charts"!
At the end of October, Ulrik has another tour planned: Gothenburg, Stockholm, Malmo and Linkцping.  All songs on this album are in flawless English, many tunes already well known from YouTube. In fact, the single, Boys Don't Cry, was the most viewed Tube video in the first week of 2011. Munther's cover of Lady Gaga's, Born This Way, also on the album, has over a million views.
Ulrick comes from a municipality outside of Gothenburg called Kungsbacka, where he has written the tunes on a guitar during the week and then taken them into the studio in Gothenburg on the weekend. His first major success was at age 15, at the Lilla Melodi Festival in 2009, and then later that year at the Melody Grand Prix Nordic with his song En Vanlig Dag (A Typical Day).
Universal Music Sweden signed him in 2010 after no less than 20 record companies called for the bragging rights!!  So let's follow Ulrik's advice in spotlighting the songs on this album: "won't you open up your mind, maybe put it upside down and then watch it from behind".  Why not??  Juggle Juggle!!  Scramble Scramble!!
An emotional experience…it's about young love lost.  The voice like a teen Bon Jovi with a bit of Leo Sayer thrown in. The beauty of a moment lost; beauty images: "the leaves were golden when I kissed your lips goodbye. You whispered 'please remember me' ".  It's a soft rock love ballad. You can hear the sweet sorrow of something so magic left behind on the album's track 7: Alburn Road. The memory of a parting kiss, of love that opened a light.." and you thought I was lonely but I never felt that way back then"; there is still a hope of finding that magic again. This works for me, sending me into my own fond memories.  This is the musical magic of Munther, but then…a new track – a new experience!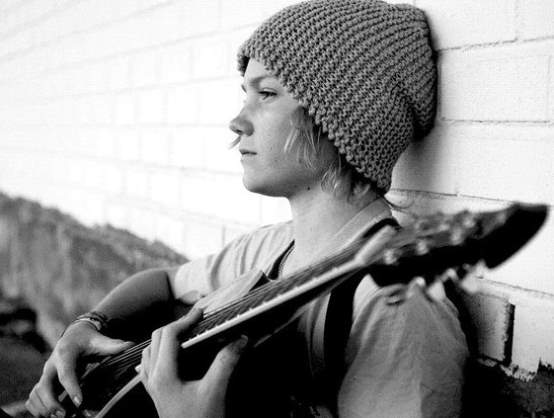 Absence – with the realization that it didn't work from the start, "failing me right from the start".  Another love ballad in which the possibility of fulfilled love still waits, with another exquisite lyric line "moments ago I caught the scent of you. I closed my eyes and let it fill the room".
Ulrik's vocals are clear as a fjord, that adolescent rasp perfect –a fine song.  Ulrik says he writes his best tunes when he's feeling down or when he's pumped about life and this seems to bear true. We are drawn into this guitar youth image. The songs speak of what moves him, in an unpretentious manner. No Elizabethan poetry, but real teen fears and difficulties.
Because it's not easy to show affection in a tough environment. People can hurt you when you're vulnerable. It's a problem addressed on Track 5: Kill for Lies… "my fears never let me show I care". Listen to the dark uncertainty in this song, the turmoil of a teenager trying to unlock the puzzle of emotions that can lead to ridicule and even suicide!  The song is a searching anthem.  Ulrik's voice soars majestically through incredible self scrutiny, through the emptiness and pain he discovers… "my soul wages war with self-control, I know, but now I don't understand the game I play, just the price that i pay- I'll pay!"   This song reaches out huge, the guitar and voice effective in searing us with its message. "Was it all only for dignity and pride that I'm left broken inside?"  This is nicely mixed, the chorus has an accusing power and I love its honesty.
Track 11, Born This Way, is Ulrik's cover of a Lady Gaga  song, which Perez Hilton apparently spotted and posted on her web site. Because of it, Ulrik was brought to the attention of a wider community. It's a simple untouched guitar-voice solo. Ulrik Munther falls into the long tradition of pop rock, with similarities to bands like Kent or Guns and Roses and influences from Bon Jovi and Bryan Adams.  Yet,  his sounds are pleasantly new and unique!!
In Track 1's, Sticks and Stones, a young rebel speaks from a snappy rock beat and it's about self-assertion. He's tired of " doing what I should do, what other people say" and decides " I think its time I break the rules you make and make some of my own".
Still, these lost love laments seem to be the most popular of Munther's songs. In the hit single found on Track 2,  Boys Don't Cry, we again hear a sadness, a regret over mistakes or about painful relationships. It's an appeal for sympathy.  It shares "have you ever tried to smile and hide your pain? I have."  "But boys don't cry"  i.e. They don't show their feelings. The song builds up the chorus with big drums in the background, bells and then… Ulrik's plaintive voice unfiltered at the end.
This theme of lost glory, of lost childhood, sounds out anew in King of Our Days , featuring  a deeper Ulrik voice and a choppy keyboard beat. A very fine "uuh uuh" bridge soothes the memory, before the power of being full of youth asserts itself… "I'm trying to hold on to all this wisdom my whole life".
"We were kings of little things. We never needed nothing much" – a gem of a line!  BUT "they said we needed to grow up".  To find that magic once more, the message is to be king of days again. "It's all about right now".  This is a brazen vocal with a pounding chorus.
Fake It  is another rocky tune about confusing emotions. It has a driving,a lmost punk beat , with nicely orchestrated chimes and drums that spur Ulrik's voice onward. Again, it's about pride and hiding real feelings… "Maybe it's just my wounded pride, I'm at the point I can't decide what I want.  I'm running out of air".  It's a song that reminds us:  ULRIK MUNTHER is a young cruising rocker, cadillac style!
Maybe now, with the realization that others are looking to him for inspiration, Ulrik presents us with a series of songs that show a developing life philosophy.  The Box is a call to open our minds, to view things from different perspectives… "cause if we all break free from our routines, we'd be climbing up in every tree, just to get a better view of things, and you'll be surprised". This is a bit utopic for me, but still, it's about social awareness. Ulrik doesn't pretend to be a bard of wisdom, but he is proud of his own.
In Heroes Change Your Mind he sings about the loss of childhood admiration for role models and calls out to find alternative ways to succeed in life. "You're humbled by your failures before they're even made". "Don't just be a part of the system". Again,  a social concept. Track 10 features Life, one of the most stunning songs on the album, and it shows with what depth Ulrik is already writing. It starts with a lullaby piano and is a somber evaluation of what life is, a miracle to be lived to the fullest.  The call is humble, but shows a growing social awareness that his music has brought him.  "I'm just a kid with a guitar in my hands, but i know something that some can't understand".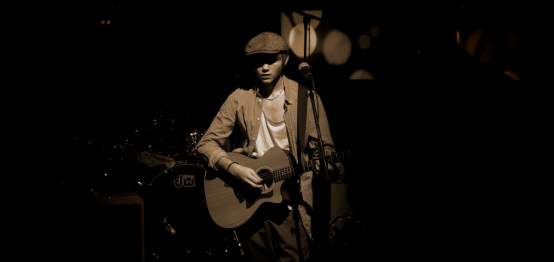 And there it is again, that picture of this young Swedish boy walking onto a glittering stage, into a studio where life is converted into art — art that can briefly touch us where we listen–with our dreamcatchers!
There is no doubt in my mind that this singer will give us more brilliant music, still more inspiration in the future, if he manages to stay true to his concept of honest lyric writing. The album is a fine creation with many vocal highlights. There was one mystery for me, well hidden at the end of the last bonus track–a song called The Scarecrow!! Maybe it's an early Hallowe'en present from Ulrick, a spooky tale for an autumn night. It's a song that shows we may yet hear completely different things from him.
This album is, in any case, no juvenile trick — but an acoustic treat!!
Best wishes from rjmendera, writing for theskykid.com
The album is available for pre-order at Amazon.com