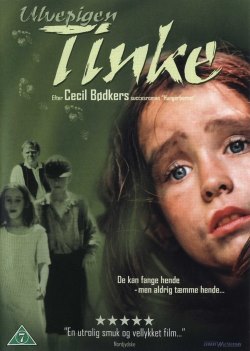 "I'm afraid of nothing….Once I bit a wolf!"
The Danish cinema is notorious for its high quality films suitable for family entertainment (the same statement is valid for such films from almost all Scandinavian countries including Norway and Sweden).  Naturally, many of those films can be categorized as belonging to the coming of age genre.  The 2002 coming-of-age drama Ulvepigen Tinke (The Little Big Girl), based on the novel Hungerbarnet by Cecil Bodker, tells the story of an eight-year-old girl (Sarah Juel Werner) who has to take care of herself after the death of her parents. In order to survive, the little girl has to find food and protect herself from the wild animals. This resulted in a slight change of her behavior patterns.
One rainy day, she meets Larus (Peter Jeppe Hansen) – a young shepherd boy from a poor family who is tending the cows for a family in the nearby village. Scared, but hungry, the little girl approaches the boy who shares some of his bread and milk, assuring her that she should not be afraid of him.  Soon she approaches him again and the two begin to develop a true friendship.  When Larus finds out that the girl doesn't have a family, he does the only thing he can think of and takes her to the house of his employers.  They are an elderly couple – and have different opinions about the new friend of their shepherd.  The woman sees in her a chance to finally have a little girl who she could raise as her own daughter, while her husband is taken aback by their guest's lack of table manners and respect/obedience. The old couple has a son of their own – but he is severely retarded and the family keeps him locked in the stable.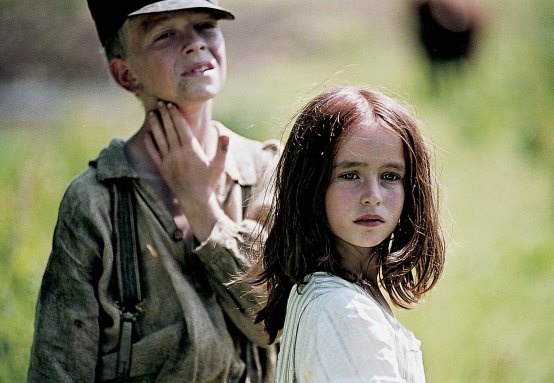 Indeed, the little girl (or Tinke as she calls herself) is a strong-minded, freedom loving person and as soon as she senses that someone is trying to control her life or actions she is ready to fight back. While the family is trying to decide what to do with the little girl, she makes friends with their supposedly dangerous son – who lives in isolation because of his mental condition.  Soon after the family discovers that Tinke could have a weathy grandfather (a secret that the little girl learned from her dying mother, who has given her a valuable necklace that will prove her ancestry). Motivated by thoughts of an eventual reward "for their troubles", the old farmer tracks and identifies the wealthy family and they come to see the little girl.  However, once Tinke has to prove that she is their grandchild, the necklace has disappeared…
The story in the Ulvepigen Tinke could be described as a mixture between the stories of Cinderella and the François Truffaut 1970 classic The Wild Child, but with a new unique twist. The film itself is educational and entertaining and, at the same time, is filled with valuable lessons about life, friendship, attitudes toward disabled people, and the ability of good people to overcome their traumatic experiences while turning them into strengths of character.
The story focuses on its characters using a classical narrative format, which is often to be found in films belonging to the coming of age genre. The interaction between Sarah Juel Werner and Peter Jeppe Hansen is one of the most remarkable features of this Danish film, as both young actors wonderfully express the emotions of their characters in a captivating, sincere manner.
The camera work is excellent, utilizing frequent close-ups and short reverse shots in scenes.  This, combined with masterful editing and a  soundtrack that superbly matches the film's scenes, enhances and enriches the viewer's experience. In these modern days, when most films are filled with violence and meaningless special effects, Ulvepigen Tinke is much more than just another childhood story.  I don't hesitate to highly recommend this film as an excellent family entertainment that will be equally enjoyed by adults and children alike.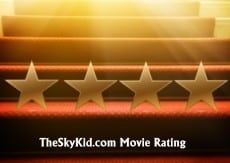 Film title  : Ulvepigen Tinke
Also known as : The Little Big Girl
Release year: 2002, ASA Film Produktion ApS, Auto Images, Film i SkåneAudiovisual e Multimédia (ICAM), Samsa Film
Director: Morten Køhlert
Cast: Sarah Juel Werner, Peter Jeppe Hansen, Lisbet Dahl, Erik Wedersoe, Birthe Neumann, Bent Mejding, Jonas Oscarsson, Kjeld Norgaard and others
Other exceptional coming of age films from Denmark: Den Sidste Viking, Drømmen (Peter Jeppe Hansen – Larus from Ulvepigen Tinke– stars in it as well), Du er ikke alene , Zoomerne and Pelle the Conqueror.