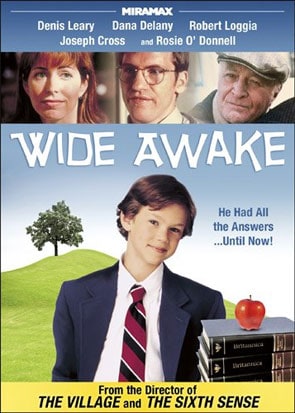 Many filmmakers seek to produce a truly inspirational Coming-of-Age movie. But some attempts (Mimi Leder's Pay it Forward) are more successful than others (Mike Norris's I Am… Gabriel).
An ingenious combination of drama and comedy, Wide Awake features the heartwarming story of 10-year-old Joshua (Joseph Cross), a young boy trying to understand the world around him while, at the same time, having to deal with the grief that has possessed his youthful mind ever since the demise of his beloved grandfather.
Attending a Catholic school for boys, Joshua decides that the only way to make sure that God is taking care of his grandfather is to ask directly. So he decides to embark on a mission in search of God.
Written and directed by M. Night Shyamalan, who also  wrote and directed The Sixth Sense a year later, the movie is filled with adorable young characters (for a complete cuteness overload) and humorous scenes, but possesses layers of meaning intertwined with its seemly easy going and entertaining narrative. The action and characters have a significance beyond the context of the film itself, as the its story explores serious issues such as hope, belief, grief, bullying and acceptance, as well as certain biological reactions that are part of everyone's rite–of-passage experience.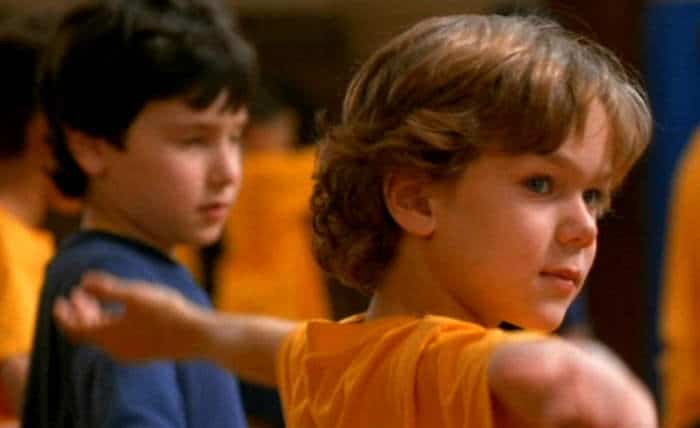 The highpoint of the movie is the capable acting of Joseph Cross, who narrates the story in the first-person and is present in almost all the scenes of the movie. Extremely photogenic (and cute as a button), Joseph has the appearance of someone wise beyond his years, which gives authenticity to Joseph's self-discovering journey. As in most Coming-of-Age narratives, the character of Joseph is a dynamic one, which develops significantly thanks to the encounters and happenings of his youthful existence.
The trailer really emphasizes the Coming-of-Age elements of the film, but somehow forgets to hint at the film's spirituality.
A majority of the scenes are shot via long takes, making sure that nothing distracts the audience from the elegant beauty of human interactions. As a connoisseur of treble music, I enjoyed the short, yet lovely, rendition of Gloria performed by Joseph and his classmates.
Mixing children and religion in cinema often results in in-your-face preaching, which may appeal to a younger audience, but is likely to turn off the the other end of the age spectrum. Thankfully that's not the case with Wide Awake, as its director made sure the story is told and the film's message gets across without sacrificing the entertainment value of the scenes. That guarantees the viewer will enjoy the film in its entirety.
Wide Awake is highly recommended for everyone seeking a poignant Coming-of-Age film with a message.  It's inspirational and a must see!!