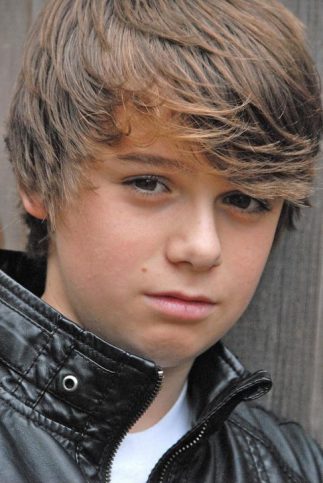 If you follow the world musical scene and are entranced by young and budding performers such as Justin Bieber, Jordan Jansen, Cody Simpson and MattyB, chances are you have also heard of Christian Beadles.
If you are girl in your teens, you probably have a crush on him and are surfing the Internet desperately to find more information about this young singer. Or, as in my case, you may have stumbled upon his uplifting song, Yes I Can, which he recorded with MarsRaps.
In the description of his video at YouTube, Christian writes that he  is  "not  a rapper or singer". But, honestly, I think he has a ton of potential to be both, especially after seeing the fan base he is accumulating.
The clip of his debut song has been seen half a million times at the time this article is being written and I predict that soon it will surpass the million views milestone. One of the things that drew me to his song was the inspiring lyrics and their positive message.  But that should come as no surprise as MarsRaps is involved — and with him you can be sure that songs will have a real message.
To summarize:  Christian Beadles is a 13 year old boy who lives in the USA. He was born on November 22, 1996 and  is a good friend of Justin Bieber ( maybe that partly explains the hype around him). When asked to describe himself he says:
"I love to laugh and have fun. I love God, my family and my friends. I love hanging out with my big bra Justin."
A simple statement at first glance but, then, the followers of Justin (the most devoted ones for sure) will know that their idol is also a religious boy who has a lot of respect for God, his family and friends. Of course, the media machine is creating this super hyped profile of Justin – but than again that is what the PRs are paid for and, aside from his talent, the reason for his popularity.
But back to Christian Beadles…
Having seen most of the clips he's posted on YouTube, I have the impression that he has a great, outgoing personality. His videos are funny and I sure hope that, when he gets signed, his management won't require him to remove most of them as often happens with young singers who are more or less obliged to do that in order to keep up with someone's idea of how their style or image should be presented to the world. One of the coolest videos he made was WAZZUP –  with his sister Caitlin, MarsRaps and MattyBRaps.  It's funny and creative and I remember when #WAZZUP was going for a trending topic on Twitter. Some people just don't get it.  But that's just because their definition of having fun may be slightly different. Like all popular youngsters nowadays, Christian is guaranteed to get  both fans and haters  — though  I can't really understand what's  to hate in someone having fun and expressing himself .
Remember the name — Christian Beadles.  And remember that you heard at theskykid.com that this talented young performer is going places — and very soon.
Some trivia :
Favorite TV show : Silent Library, American Idol
Favorite Musician: Justin Bieber, Usher, Jay-Z, Chris Brown
Hobbies: football, soccer, basketball, skateboarding, tennis, jumping dirtbikes, racing motorcycles, writing songs, skiing, ice hockey, hanging with his friends, being crazy.
To find out more :
Follow Chrisitan Beadle on Twitter and Subscribe to his YouTube Channel