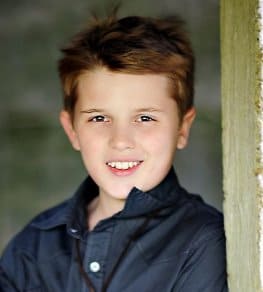 Sometimes discovering a new singer can be like piecing together parts of a jigsaw puzzle! That's the case with John Robert Rimel (14), a young artist from the Shenandoah Valley in Virginia.
About four weeks ago, JR had approximately 350 Twitter followers, but that number has rapidly risen to over 3K!
An appearance on The Ellen DeGeneres Show (March 13, 2014) gave him a popularity boost, as did his recent song I Just Want to Love You recorded in collaboration with young star MattyBRaps (who was first introduced here in January 2010).
A Voice Purist!
While checking out his guitar skills and voice, I came to the conclusion there must be a further appeal to JR! His good looks? His quiet, confident aura?  Then, in a recent conversation on Twitter, I stumbled upon something I was missing. John Robert is a Voice Purist!
He wants to keep his recordings simple, unembellished with audio make-up, so that his public appearances will be true to the audio of his online videos.
It's a noble idea! But one that he can maintain for how long? As JR's popularity grows, studios will be eager to record him, and that with the finest audio creativity possible. Still, I have to give him credit for this original idea.
Another bit of the puzzle is JR's fan appreciation. Daily, there are handwritten "Thank You" notes to his new followers on Twitter as well as answers to questions — both of which show responsibility and diligence!
"Still Working! New #ThankYouForFollowing List Today! Who have I Missed? Let me know! Thank You All! : )

— John-Robert (@jrrimel) January 6, 2015"
John Robert has been doing local performances but also has a fixed date on the first Saturday of each month as a cast member in the Shenandoah Jamboree Show.
Looking for more answers, I had a listen to quite a few of his online videos. JR assured me he was recording without a program, simply using a handheld camcorder. In Riptide (Vance Joy cover), JR sings live in a pleasant lyrical voice, accompanying himself on guitar, the song memorized.
Achieving His Own Fame
Less convincing is a cover of All I Want (Kodaline) with a thin, wispy, whining voice that does not impress.
From January 2013, JR does a live cover of Oklahoma (Billy Gilman) which is nicely sung but a touch too tender and sweet for my taste.
The only original song to date that one can find is Daydreamer, recorded in September 2013. I quite like this song. Again, very sensitive, with a cool pace change to the chorus. It's about yearning to be on stage amongst those Hollywood stars and achieving his own fame.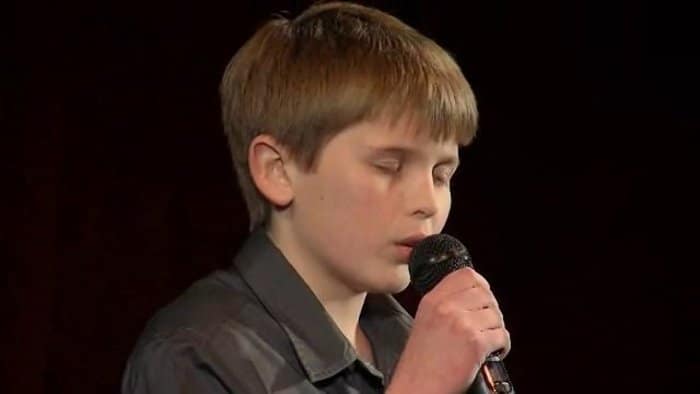 A Lyrical Ballad Singer
Rimel is a lyrical ballad singer with some soft rock covers thrown in. We can see JR's confidence growing in the live cover of The Kooks' Naive, recorded at the Bright Box Theater in Winchester, VA. There  is more power and projection to his voice here, and a strong slap-strum guitar style in a song about an uncertain relationship. I like this brighter more vibrant style.
Bless the Broken Road (Rascal Flats) is a no-frills, in-house cover that once again reveals JR's sentimental nature. There are many more covers of course.
So the puzzle remains incomplete and I have to point out that this is a young artist developing his skills. Appearing on The Ellen DeGeneres Show does not carry automatic stardom with it. Improving his guitar skills and singing might! One thing is certain, JR has the determination and intelligence to make a name for himself in the future. And I hope that is what will happen.