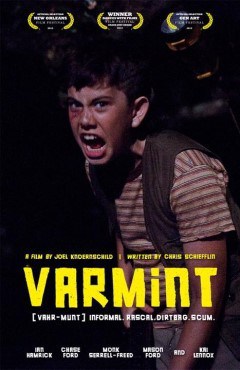 Joel Knoernschild`s 2012 short film VARMiNT is one of the weirdest Coming-of-Age flicks I have seen of late. A bit surrealistic, it forces the viewer to seek his/her own interpretations of its narrative.
It takes a while for the story to start making sense and, when it does, one would likely recall a character from Rudyard Kipling's The Jungle Book stories: Mowgli. If one wanted to look for an even more suitable cinematic reference, François Truffaut`s 1970 classic L'Enfant Sauvage (The Wild Child) would be a great example – even more so because of the visual similarities between the lead protagonists in the two films.
In VARMiNT, Ian Hamrick plays the role of a 12-year-old savage boy who is trying to survive in a hostile world among people that seemingly regard him as a pest. It's the facial expressions of the film's young lead — showing reactions such as surprise, fear and awe that help the viewer guess what his character is all about and makes him stand out from the other kids in the movie.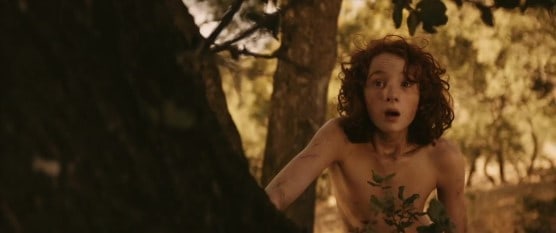 Significant parts of the film appeared to be set either at sunrise and/or sundown, which is evident from the golden aura and reflections that give both the settings and the film's characters a tint of mystic appeal. A handheld camera is frequently utilized aiding in establishing the film's raw, untamed atmosphere. As the story develops, one begins to wonder where the Coming-of-Age element of the story is.  The answer is provided following a shocking and surprising scene.
In the end, I can't say I was left in awe by VARMiNT, but I was not bored either and enjoyed the beautiful cinematography. The ending could have been a bit more dramatic, but that's rather a personal preference that all viewers may not share.