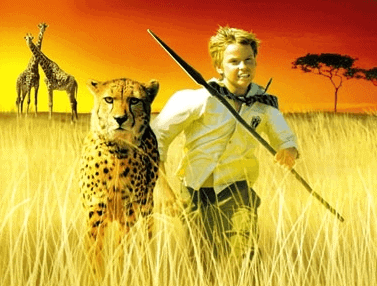 Duma (2005)
Duma reminded me of one of my favourite books "Rules of the Bone '. It is a movie about a friendship between a boy living in South Africa and a cheetah named Duma. At first, the storyline may seem a bit simple, but you will notice all the serious issues Duma deals with. Alexander Michaeletos play the young Xan's role – he has a charming English accent, which made me seek some more information about him. I found out that he is living on a farm in South Africa like the character he plays so well in the movie – real you can almost sense his feelings and fears. Duma is also a fine example of a coming out of age movie – I would like to quote some of the dialogue:
Change, yeah. That's what happens—all the time.
The little boy who left home is not the little boy with me now, eh?
See? Change.
Duma is a movie you would enjoy watching with your younger friends and relatives – they will like it and learn many things from it.
The cinematography is brilliants –you will enjoy the beautiful nature scenes or the animal scenes – I almost felt like I was watching a documentary about animals at times – so believable were those scenes.